By Paige Nienaber
Coming Spring 2018
Remotes. Appearances. Vehicles. Swag. Concerts. Hiring. And lots and lots of forms.
Toyota, Red Bull, beers and pet foods, all know the value of brand activation teams. And for Radio, street marketing will always be one of the strongest tools in our box. "The Street Hackers Guide To The Universe" is your go-to guide to build your team and includes policies and sample forms for your events. If you do remotes and appearances, post social media from promotions, send staff to concerts, screen interns or have a station vehicle, this guide is the only tutorial available for your needs.
Evil Genius
Paige Nienaber
Following a long brainstorming call with stations, I'll often get asked "Geez, where do all those ideas come from?" It's not a simple answer.
At the age of two I was deemed "The Smartest Toddler In Minnesota History" by my mother and the Standardized Testing Division at St. Olaf College. The next couple of years were a blur of seminars and symposiums where the audiences were wowed by my acumen and sheer brilliance.
By four and with the nudging and mentoring of a kindly old professor at Georgetown, I'd focused my attention on paleontology and a quest to refute the Sauropods vs. Ornithopods theory that only vertebrates were capable of scavenging.
On a hot summer day, on a dig in Utah, an unsecured tip on a college interns rock pick hit me askance on my head while I was wiping the late morning sweat from my brow.
I came to with club nights and bar nights and morning show stunts and a myriad of cash contesting ideas running through my head. Plus the sudden ability to figure out what a 6% tip on a lunch bill would be. Boom. It had to be Radio, which is where I've been ever since that 8 year stay at Children's in St. Paul.
And now you know the rest of the story.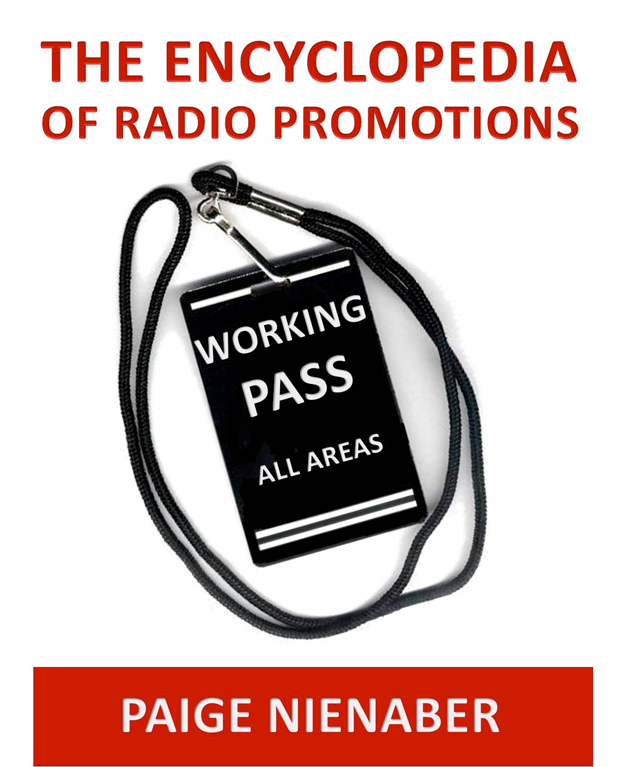 The Encyclopedia Of Radio Promotions
Over 400 pages of contests, features, topics and ideas, The Encyclopedia Of Radio Promotions is the ultimate industry catalogue for marketing, morning shows and everything in between. There's never been a resource as varied and complete as this. Literally 1000 promotions that could be taken out and sold TODAY.
Promotions From 'A' To 'Y'
Promotions From 'A' To 'Y' ('Z' Was Budgeted Out For 2009)" is a concise, how-to guide with instantly applicable ideas that run the gamut from event set-up, vehicular management, department structure, contesting, website tips and how to inject "fun" into an industry that seems to have forgotten that this is supposed to be a fun job.
Street presence has never mattered more. Any streaming service can play the music you play, but only you can dominate your market at street level, building one-on-one unbreakable relationships with the people who live, work, and listen to radio in your community.